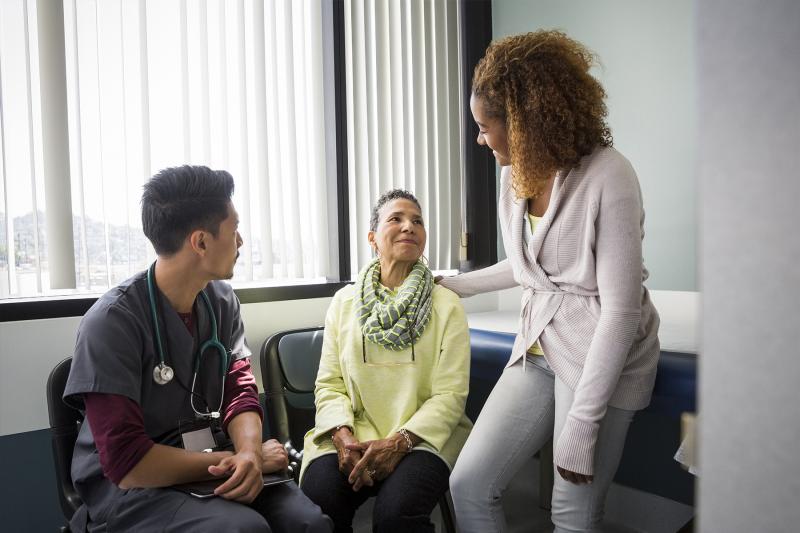 Dedicated to Helping You
Feel Whole
At AdventHealth we care deeply about the wellbeing of our patients and their families. As such, we believe it is important to provide our patients with necessary resources to make informed decisions about their care based on the very latest information available.
Below are resources that will be useful in helping you choose health care services and providers that are right for you and your family.
Resources to Help You
Choose the Right Care
6 items. To interact with these items, press Control-Option-Shift-Right Arrow
The Joint Commission

The Joint Commission is an independent organization that provides accreditation and certification to health care organizations through regular (approximately every 3 years) onsite validations. This hospital accreditation signifies AdventHealth's commitment to meeting quality, safety, organizational and leadership standards.

If you would like to report a patient safety concern, please visit the Joint Commission website. 

Det Norske Veritas Accreditation (DNV)

DNV Accreditation requires an annual survey and the organization's continual compliance with the Det Norske Veritas Accreditation process. Focusing on aspects of quality, innovation and continual improvement, DNV accredits health care providers across the US, including multi-hospital systems, community hospitals, teaching institutions and regional medical centers.

Florida Agency for Health Care Administration (AHCA)

The AHCA serves as the chief health policy and planning entity in Florida. The agency is responsible for administering Medicaid, licensing and regulating health facilities and providing information to residents about the quality of health care they receive in the state. The website contains performance and outcome data for health care facilities in Florida as well as information on selected medical conditions and procedures.

Hospital Compare

Hospital Compare was jointly created by the Centers for Medicare and Medicaid Services (CMS), the Department of Health and Human Services, and other members of the Hospital Quality Alliance to provide hospital comparisons. This resource displays rates for Process of Care measures that show whether or not hospitals provide some of the care that is recommended for treatment of heart attack, heart failure, pneumonia, asthma (children only) and surgical procedures. Visit the Hospital Compare website to view hospital comparison information about these measures. Read more.

Florida Health Price Finder

Find data on health care costs for national, state, and local prices. Read more.

Florida Prescription Drug Price

The Florida Prescription Drug Price website provides pricing information for the 150 most commonly used prescription drugs in Florida. The prices are the "usual and customary prices," also known as retail prices, reported monthly by pharmacies. Read more.