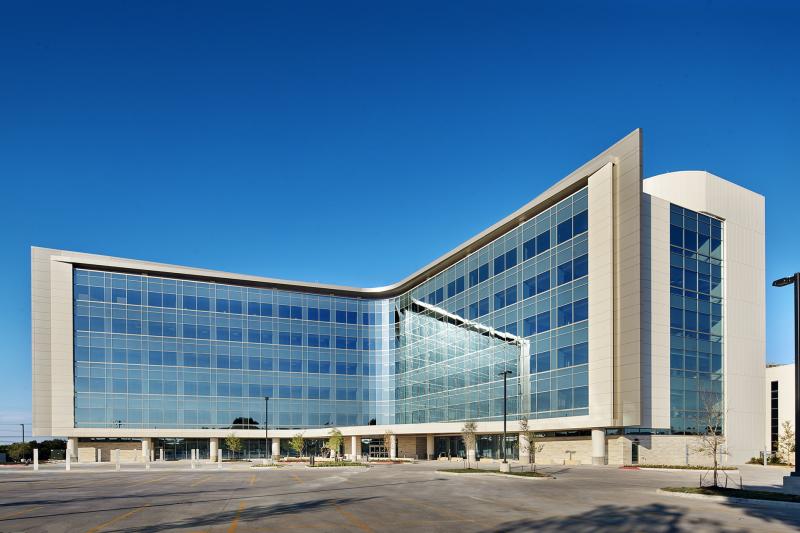 About Texas Health Huguley
Texas Health Huguley Hospital Fort Worth South opened in 1977 as a member of AdventHealth, the largest not-for-profit Protestant health care organization in the U.S. In 2012, Texas Health Resources and AdventHealth formed a partnership to own Texas Health Huguley Hospital, with AdventHealth managing the daily operations of the hospital. And in 2016, Texas Health Huguley opened a beautiful new hospital.
Operated by AdventHealth, Texas Health Huguley continues the tradition of healthcare that recognizes that total health is achieved through the proper balance of physical, mental, social and spiritual well-being.
Located on I-35W in south Fort Worth, Texas Health Huguley is licensed for 291 beds. The hospital includes a medical intensive care unit, a cardiovascular critical care unit, a progressive care unit, open heart surgery center and behavioral health. We have accredited programs in orthopedics, chest pain and inpatient diabetes, plus we have an award-winning emergency department available 24 hours a day, seven days a week. More than 350 primary care and specialty physicians provide a wide range of inpatient and outpatient services.
We are people from many faiths and cultures, united to relieve suffering and bring healing to people. Our mission is to extend the healing ministry of Christ, to care for the whole person, body, mind and spirit. We treat everyone -- patients, their families, and staff -- with dignity, respect and compassion.
Your Family and Friends are Good Medicine
We understand how valuable your family and friends are to your health and healing. We welcome them, and provide services to make their time here as comfortable and rewarding as possible.
Our Facility
Hours:

Visiting Hours:

General visiting hours are from 9 am – 9 pm Specialty units may have some variation. Please check with your nurse regarding specific unit visiting hours and quiet time guidelines, or if you have any special needs or requests.

Dining Options:

Cafeteria
Monday – Friday:

Breakfast: 7:30 to 9:15 am
Grab and Go: 9:15 to 11 am
Lunch: 11 am to 1:45 pm
Dinner: 5 to 6:30 pm

Saturday and Sunday:

Bistro SeventySeven

Monday – Friday: 7 am to 7 pm

Chapel:

The chapel is located in the main hospital lobby and it is open 24/7.

Gift Shop:

Monday – Thursday: 8 am to 8 pm
Friday: 7 am to 5 pm
Saturday: Closed
Sunday: 10 am to 7 pm